On Tuesday 6th October our school held its Annual Presentation of Awards at the Villa Marina, celebrating the achievements of our students during the academic year 2019/20.
The ceremony was attended by an array of invited guests including Dr. Allinson, our Minister of Education, other MHKs, school governors, former staff and parents of our students. The most important guests were all of our students and award winners.
As well as a speech from Mr. Coole, there were also presentations by students from both Upper School and Lower School. MR. COOLE'S SPEECH
All photographs of the event can be found at this link.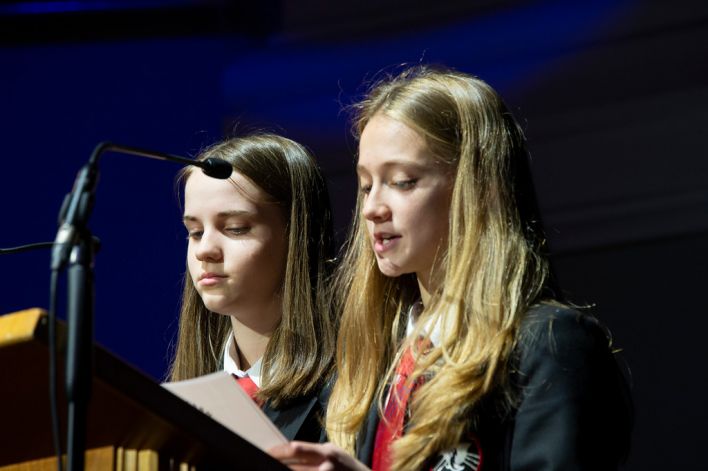 Lower School students Abigail Campbell and Harriet Shooter give their recollections of the year.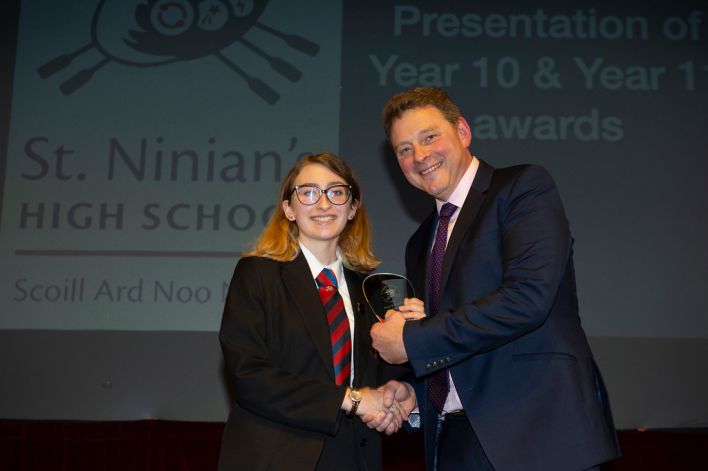 Mr. Coole presented the Year 10 Awards.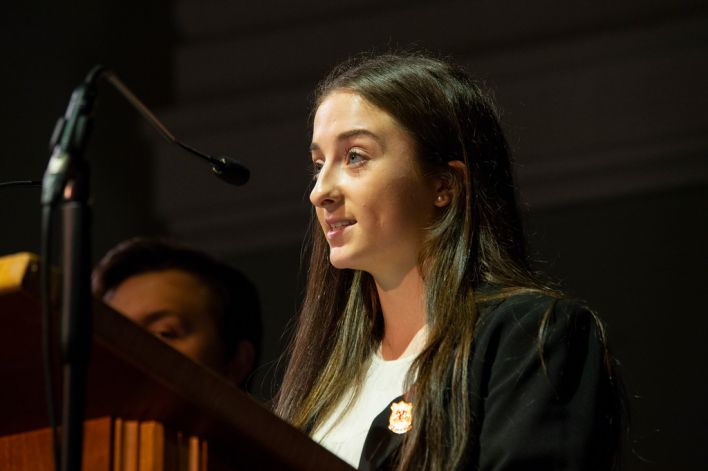 Head Girl, Scarlett Clague presented her recollections and highlights of the year.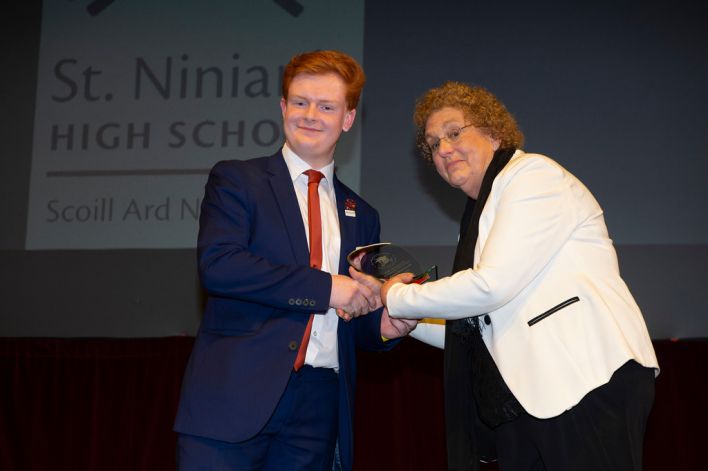 Chair of Governors, Mrs Brereton presented the Year 11 GCSE Awards.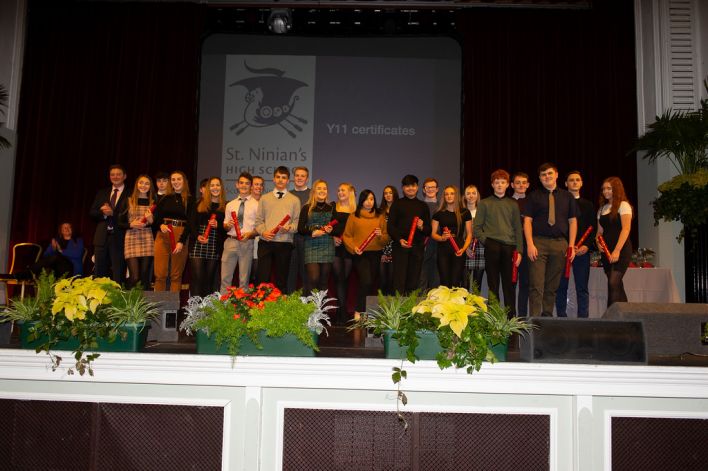 The Class of 2020 were presented with their GCSE certificates a tutor group at a time.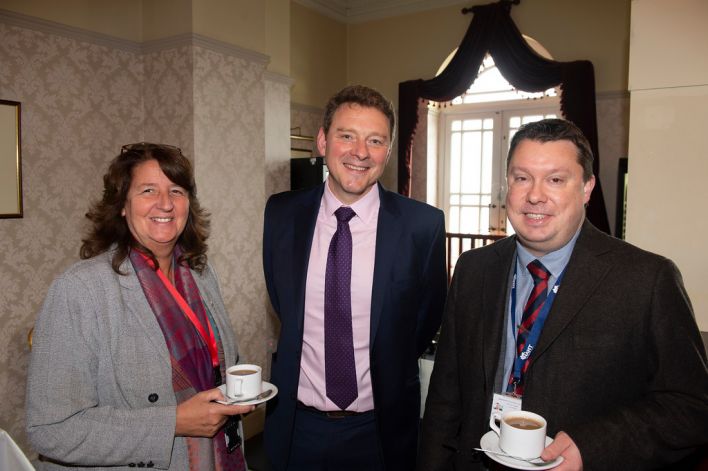 Mr. Coole with invited guests Anne Corlett, MHK and Executive Head Teacher of Dhoon and Laxey Schools, Max Kelly.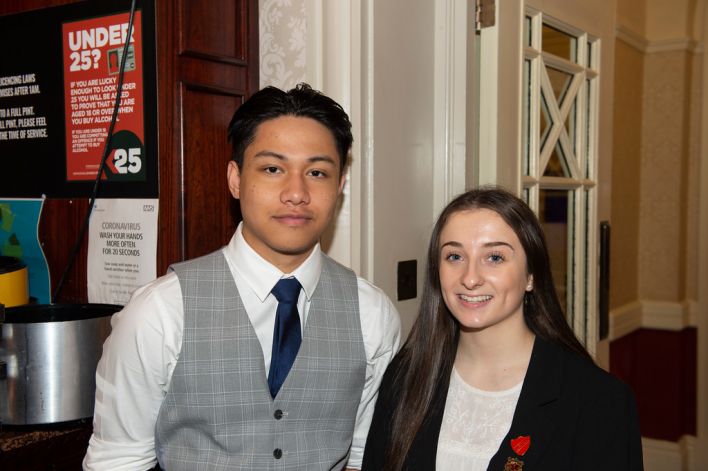 Our Head Boy and Girl welcomed all our invited guests and also gave speeches of their own during the ceremony.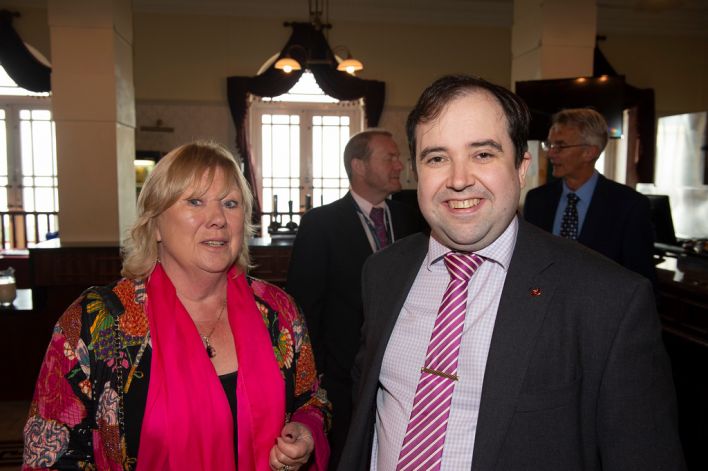 School Governor, Margaret Mansfield with invited guest David Ashford MBE, Minister of Health.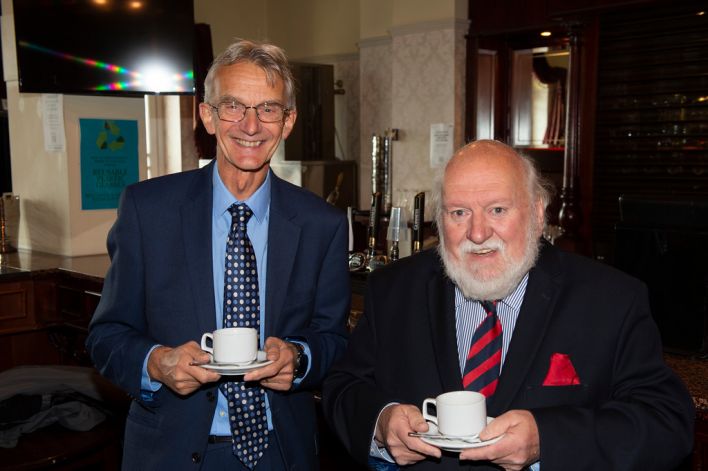 Former Head Teacher, Mr. Fox with the legend that is Mr. Kelly.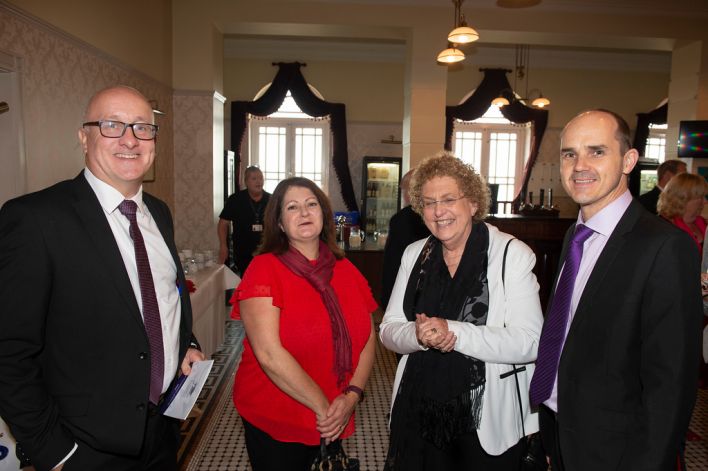 Our special guests, parents of our student speakers with Chair of Governors, Mrs. Barbara Brereton.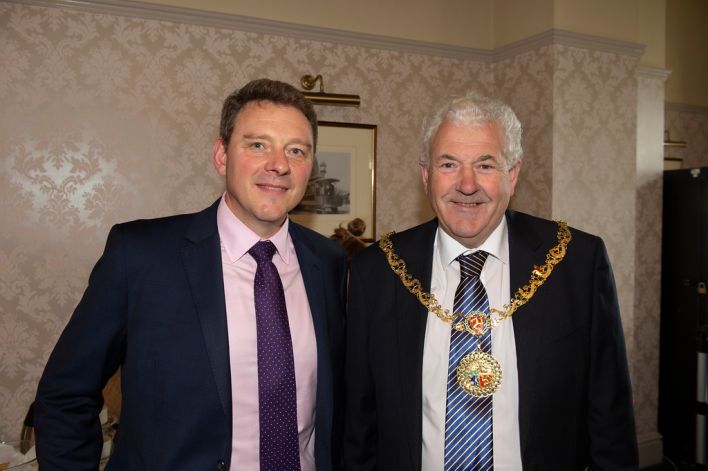 Mr. Coole with the Mayor of Douglas, Councillor Joughin.