Our school is located on two sites; our Lower School, located in Onchan where Year 7 , 8 & 9 are educated, and the Upper School, located in Douglas where Year 10, 11, 12 & 13 are educated.
Our Lower School

The Lower School: 'Bemahague site" was opened in September 2012. It is a superb modern building with outstanding facilities for our students to enjoy. These include two large sports halls, a 3G astro turf pitch, tennis/netball courts and landscaped grounds that incorporate a cricket pitch and a rugby/football pitch. Inside, the school boasts a large dance studio, an assembly/performance hall, a suite of ICT rooms all stocked with Apple computers, five purpose-built science labs and a hydro therapy pool. One major feature is the care taken to ensure all students can enjoy a full and inclusive education on the site. The lecture/conference room is also a feature of the school which is used by the school but also regularly hosts meetings and conferences from organisations across the island. The islands peripatetic music department is also located on the Lower School site. All the facilities are available for lettings during evenings and at the weekend and many community groups benefit from our superb facilities, as well as our students.
Our Upper School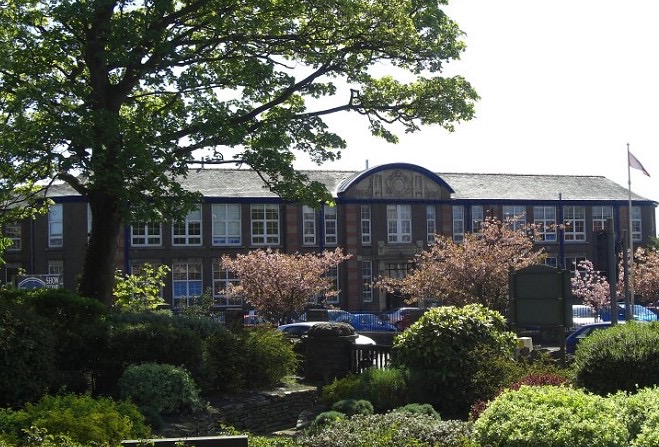 The Upper School: 'Ballaquayle site' was built and completed in 1927 in what was then Outer Douglas. Now it is based within the town boundary. The Upper School is home to students in key stage 4 and our Sixth Form. Although an older building the excellent facilities are regularly upgraded and our students benefit from the many specialist rooms required to be successful in the courses we run at the school.